Cash Alarm: Gift cards & Rewards for Playing Games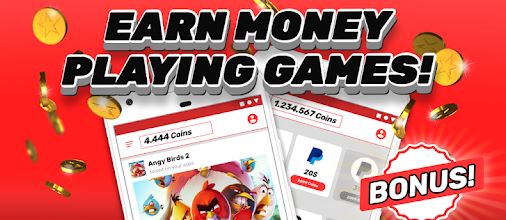 Advertisement






If you want a game that gives back to its users, then try playing on Cash Alarm. This app allows you to use their services to find games that you love to play and get paid for them. So what can you expect from the Cash Alarm mobile app? What are the features that you should be aware of? Finally, why should you get the app for yourselves? Let's discuss it below.
Advertisement
Cash Alarm: Gift cards & Rewards for Playing Games
Price: Free
Category: Casual
Version: Varies by device
Developer: Cash Alarm Company

Uninstall the app:
1. Go to Settings menu;
2. Choose Apps or Application manager;
3. Touch the app you want to remove;
4. Press Uninstall.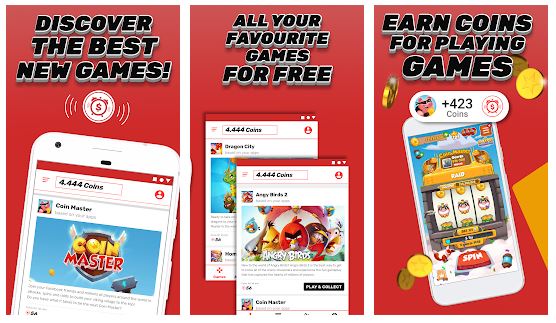 There are a plethora of amazing features that go along with this app. The first is the interface of the app itself. It allows the users to quickly navigate to any part of the app. It navigates to payouts, games you have installed, games that can be installed, and more. They have a great system that shows you the apps that you can play. There are many games that you can get for your device, and when you use the featured tab, it will not only show you the app but how many coins you will get with the app you choose to get. Once you get the app for your phone or mobile device, you can start getting the games or apps within the app. You will be able to start getting coins per minute played. It starts with every minute, and goes longer, the more you play, but the more you play, the more coins you get. It starts with one minute, then two minutes, then up to 8 hours, but no more than that, but your coins will increase every time you hit the time limit.
Then after that, you will be able to constantly play those games and be rewarded for playing longer in those games. If you love a game and want to play it for hours, you will get rewarded. The final feature is the payout options that you can get. You can redeem your coins for actual money, and you can use the money to spend in real life, by adding it to your PayPal account. There are also other options that you can use, like gift cards. You can get gift cards to Amazon, Playstation store, B3, Starbucks, Nike, T.G.I. Friday's, Walmart, Xbox, Google Play, and more. Once you have redeemed them, there will be a minimal wait time to receive your money or cards, and you will be able to use them the second you receive them. There are more features like the ability to have new games added to the featured list every week, and so much more.
What Can You Expect from the Cash Alarm App?
The first thing that you can expect is to have a fully operational app that has so many things to help reward you. You don't have to watch ads to use the game, and most of the games they are on Cash Alarm are all popular games that people are already playing. You can expect to play slot games, card games, action games, adventure games, level up games, popular games, and so many more. You can expect to get coins on every game you play based on the amount of time you spend playing the games. Then, when you have enough coins, you will be able to cash out. You can see a lot of the money you can make, and with the payout, you can choose the money that you will receive, with PayPal, you can exchange 4,999 coins for $0.50, 9,898 coins for $1, and 182, 667 coins for the maximum of $20. You can expect it to take a little while to rack up the coins so that you can cash out, but once you do, it can be a rewarding feeling. You can also have so much fun with this app. It's an app that literally pays you to have fun playing their games so that you can benefit from playing long periods of time.
Why Should You Download the Cash Alarm App?
There are many reasons that you should install the app, but one of the main motivators is that you get paid to have a blast and try new games that you may not have thought of before. Each game comes with its own coin levels, based on the popularity of the game, so there are different levels. If there are a lot of apps that you have in Cash Alarm, and you don't know which game to play, then you will be able to sort out the games based on how many coins you will receive for playing each game. There is so much fun that can be had if you just try the game out, and you can play to your heart content, and get paid to do so. What are you waiting for? Go get paid to play games, and get Cash Alarm today!
AllTheApps.org is not an authorized representative or the developer of this application. The trademarks and copyrighted materials within this site belong to their respective owners and developers. We strive to provide our readers with informative reviews, tips and links to the particular app store to where they can acquire or purchase the application.