Many of us who are trying to get pregnant need a little extra help tracking our cycle. What do you know? There is an app for that. Flo is a mobile app for Android users. The app allows women to keep track of their menstrual cycles and to know when they are ovulating. It is a free app. Even women with irregular periods can use Flo to keep track of when they are ovulating. It is more than just a menstrual cycle tracking app, though.
Some women have issues with premenstrual syndrome (PMS). For these women who would like to keep track of her periods and the PMS that comes with them, they can use the app to log these symptoms. Flo is an app that permits women to keep a pregnancy diary and to keep track of the day she is due. As her due date draws near, she is going to want to be in her best health yet. That is where Flo comes in handy.
Flo Period tracker, Ovulation & Pregnancy tracker
Price: Free
Category: Health & Fitness
Version: Varies by device
Developer: Flo Health, Inc.

Uninstall the app:
1. Go to Settings menu
2. Choose Apps or Application manager
3. Touch the app you want to remove
4. Press Uninstall.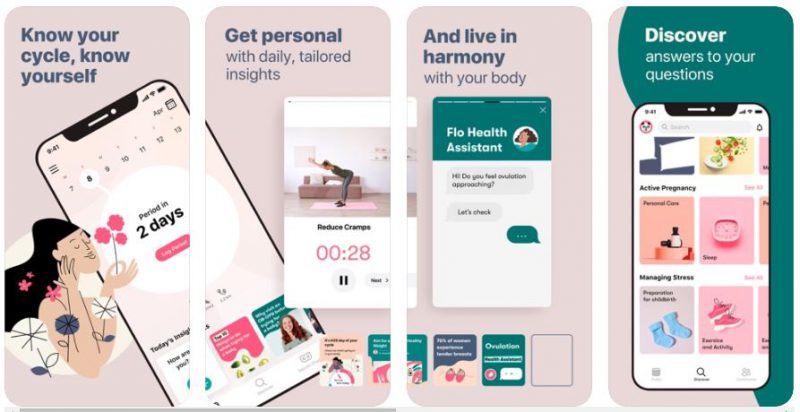 The app is for any female who would like to keep track of their ovulation and period. If a woman is trying not to become pregnant, it will help to know when she is ovulating. She would not need birth control pills if she knew when she was going to ovulate. Since birth control pills are not necessarily the best type of medicine a woman can take, it might be helpful to download Flo.

What Type of Female Should Download Flo?
Any female, no matter her age who would like to keep track of their periods, should install the Flo app. The Flo app is useful for many of the following.

It will track your cycle, flow, and PMS from your Android device.

It is best if you log the start and end date of your cycle. You might also want to record the flow intensity and your fertile days with the Flo calendar.

Use the ovulation predictor to become pregnant, or practice abstinence.

The menstrual tracker will analyze your past and current periods and the flow of them.

The period calendar will give you an idea of upcoming cycles, ovulation times, and fertility.

The Flo app also allows users to log ovulation test results, are you or are you not ovulating.

Women and teens can keep track of their Basal temperature with the period tracker.

Flo also permits women and teens to log their pregnancy test results in the app.

For irregular periods, women and teens can log more symptoms and get more accurate predictions.

It Works as a Pregnancy Tracker, Calendar, and Calculator
The app will send you an interesting article or two on pregnancy every week. You can use the countdown feature to keep track of when the baby is coming. It is also an excellent tracker of remembering the week of conception for your pregnancy. When you want to pick and change your pregnancy, you can do so week after week. Some women like to know what is going on with their babies every moment of the pregnancy. The Flo app will alert you of these events.

It is a lifestyle and Fitness Tracker
For those women who try to get her before pregnancy shape back after the baby comes, you have the feature that keeps track of your fitness. By this, we mean you can add your post-baby weight and your water consumption every day. The tracker will keep your physical activity in one place. The app will even log your mood, and your sex drives every day. The period calendar will keep track of your PMS symptoms every month.

Schedule Reminders
The Flo app will remind you every month of your menstrual cycle, ovulation days, and the day you are going to be fertile. You might also want to set up reminders to log your weight, make sure you drink water, and how many hours you slept a night. Finally, the app reminds you of when to consume your medications daily. If you are one who is taking oral contraceptives, you can set a reminder so you will not forget.

It Keeps a Graph for You
There are many graphs you might want to look at from the Flo app. Some charts you might want to track are as follows.

Period

Menstrual Flow

Ovulation

Fertility

PMS Symptoms History

Regardless of the reason you downloaded the Flo app, you are going to be able to get much use of it. If you are trying to get pregnant, you can get an app for that. The app should be one that you can trust. Many women around the globe trust Flo Period Tracker, you should too. It is a free app at the Google Play Store.